MATERIALS
CORE / SLICK / DECK
CORES

EPS CORE / 100% waterproof
• Polystyrene
• Ultra-light foam

PE CORE
• Polyethylene
• 2.3 lb density foam
• Soft and easy-to-use.

XPE CORE
• Extruded Polyethylene
• 2.6 lb density foam
• Added Flex
• Cold Water

NRG CORE / 100% waterproof
• Expanded Polypropylene
• 1.3lb density foam.
• Improved resilience
• Cold to warm waters

PP CORE / 100% waterproof
• Expanded Polypropylene
• 1.9lb density foam.
• Extra stiffness
• Warm to tropical waters
SLICKS

SURLYN ™

Surlyn™ slick exhibits rubber-like properties and superior projection. It is designed so as that it has minimal impact on the flex properties of the core.

HD SLICK SKIN
Hard wearing, high density slick skin for stifness and speed.
A durable slick, made of Hi Density PE.

DECKS

PRO CELL WAVECUSHION
• Open cell PE deck skin for enhanced traction.
• 8 lb non crosslink polyethylene.

MICRO CELL WAVEDECK
• Closed cell PE deck skin for added comfort.
• Irradiated crosslink polyethylene.

CRK DECK
• Natural Cork layer.
• Ecological, strong and durable.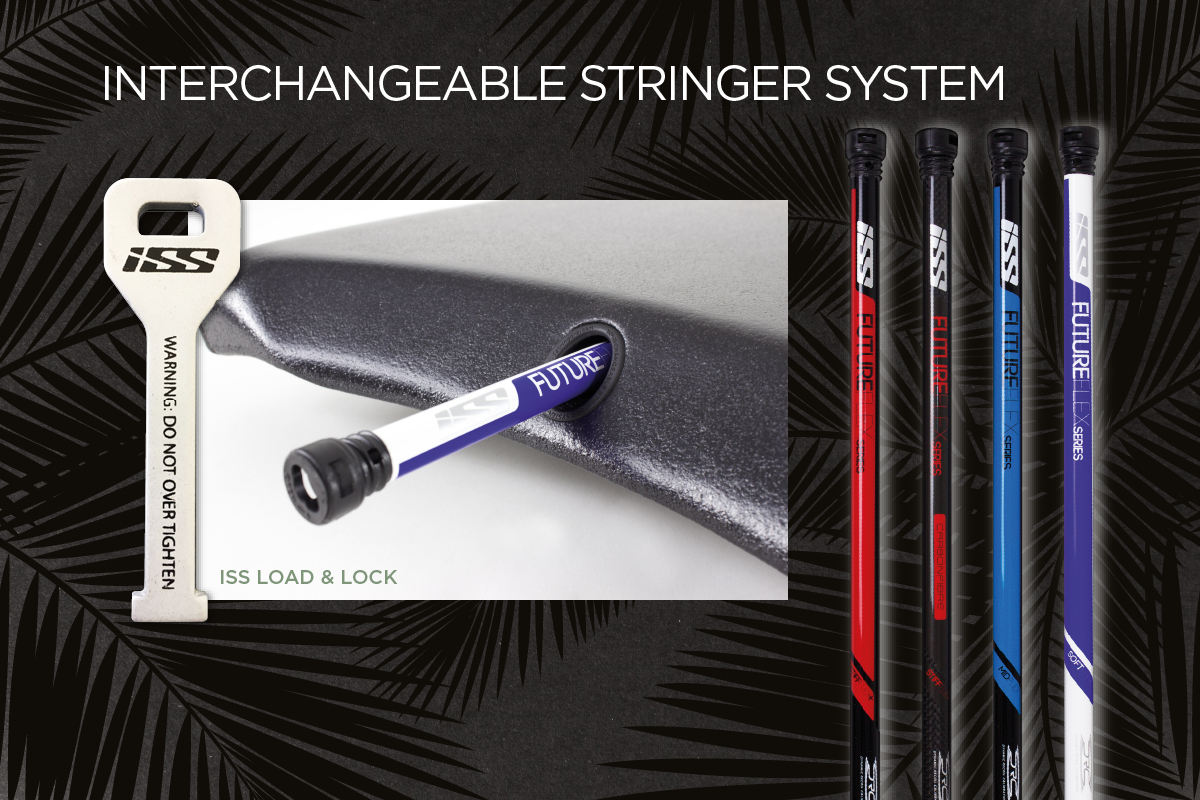 ISS
THE FUTURE OF FLEX IS HERE
Surf conditions change day in, day out. Water temps rise and fall. Imagine if you couId change the flex of your board to suit the conditions. With ISS interchangeable stringer technology, flex customization is now a reality. ISS enables you to fine tune the flex of your board via a range of precision calibrated ISS stringers. Just turn the key.
FUTURE FLEX SERIES
• Stiff Flex+ - 60% Carbon 40% Fiberglass Spiral
• Carbon Fibre - 100% 3K Carbon Fibre
• Mid Flex - 20% Carbon 80% Fiberglass Spiral
• Soft Flex - 20% FS 80% Directional Fibreglass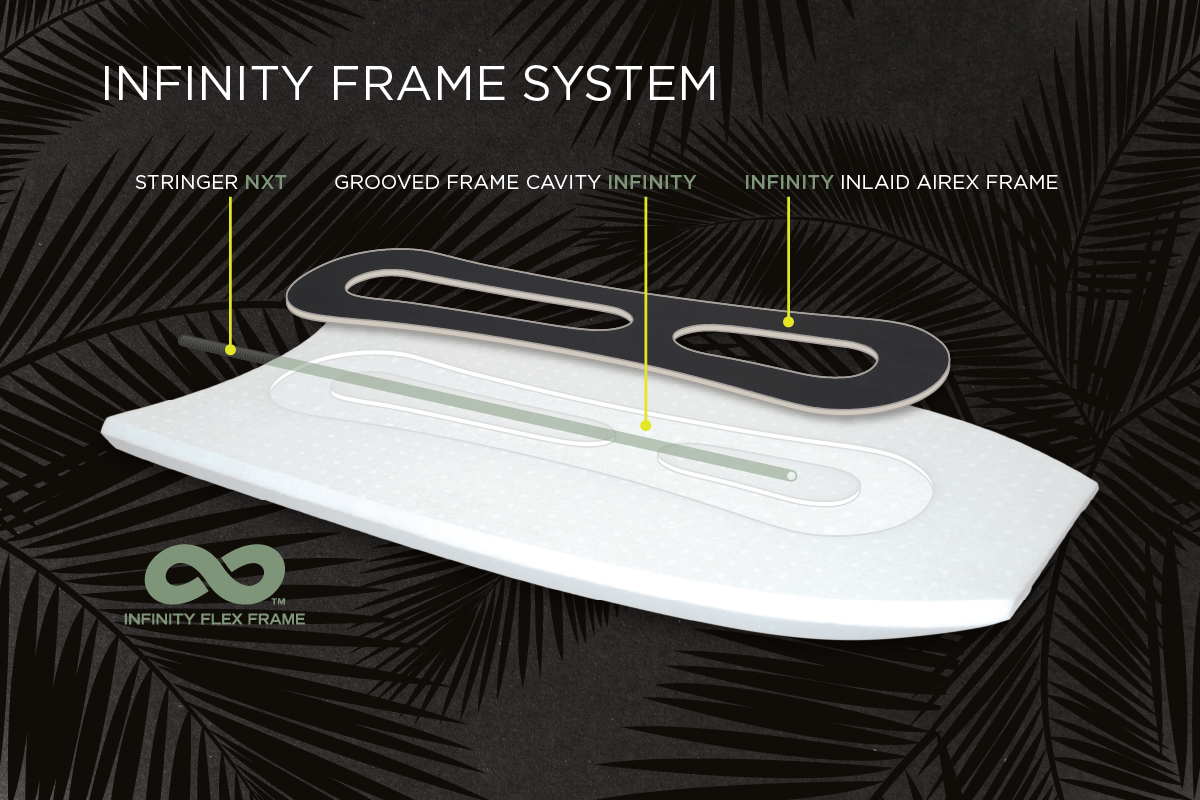 INFINITY
A REVOLUTION IN BODYBOARD
This technology has been tested and approved by Alex and Amaury during the world tour, leading Amaury to his second world title and Alex to the APB Top5.
• It makes the boards stiffer and slightly heavier, increasing speed, projection and control.
• The Airex frame rigidifies the structure and gives it more inertia, acting like a spring on aerial tricks.
• Added control during bottom-turns allows to ride longer and deeper tubes.
• A perfectly balanced torsion effect allows fast and perfect rail to rail transition. With this new system, the possibilities are infinite. Try it, and get addicted.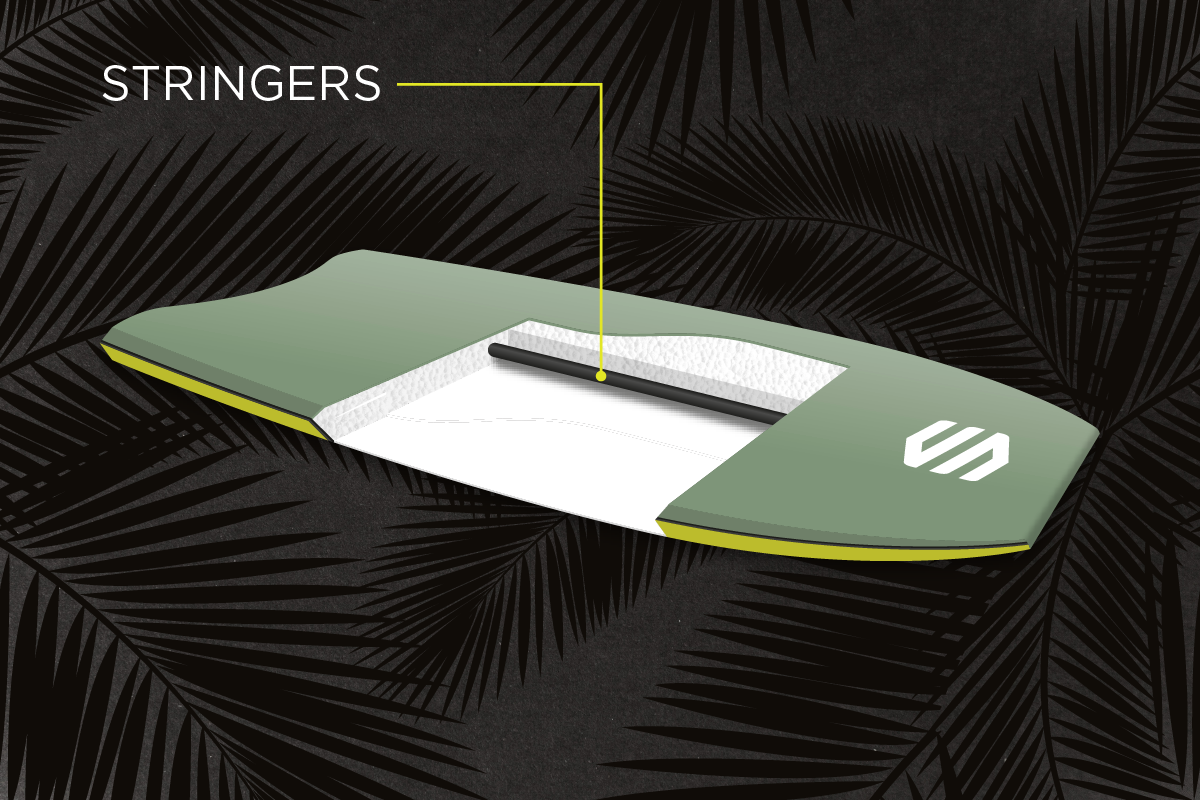 STRINGERS
NXT STRINGER / 16mm Ø   
•  Epoxy Fiberglass Tube
• Woven bi-axial fiberglass
• Stiffness and durability.
• Enhances the board's ability to project down the line.
CLASSIC STRINGER / 16mm Ø
• Resin Extruded Tube
• Unidirectional fiberglass
• Adds Longitudinal strenght and offers more control.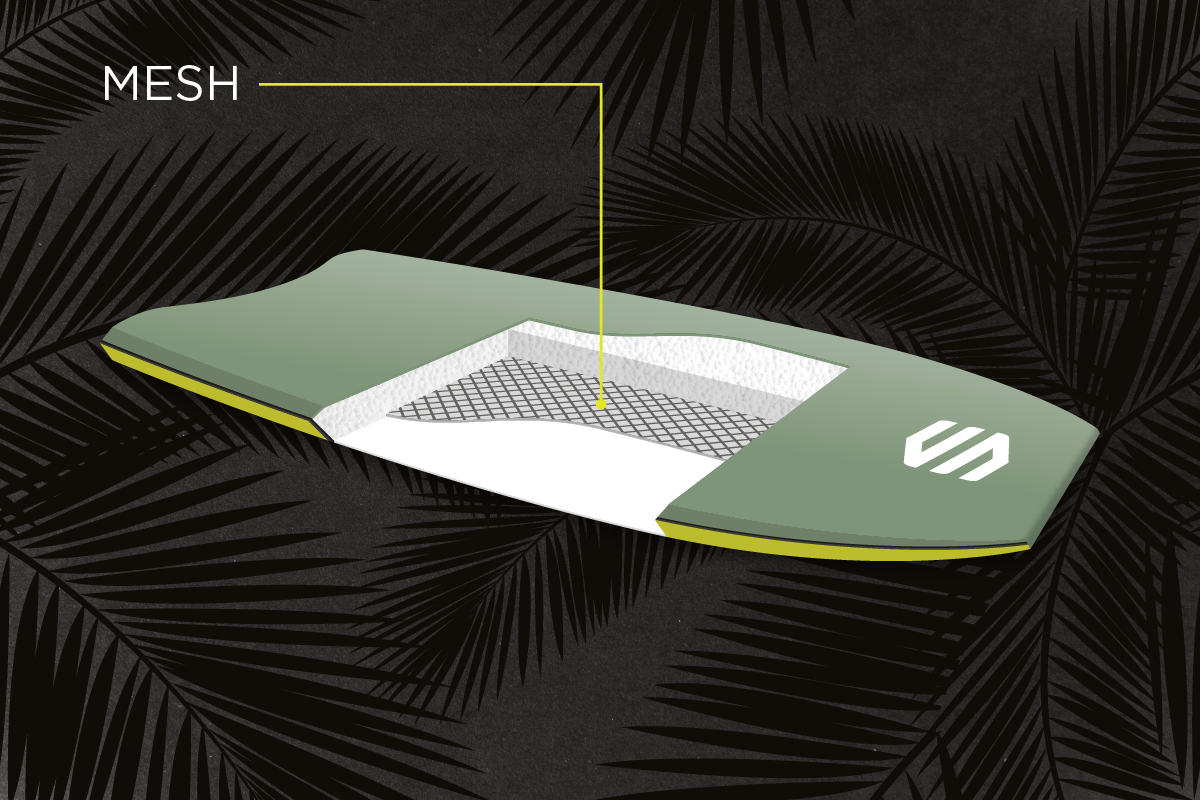 X-MESH
A PVC grid placed between the core and the slick that optimizes spring and enhances responsiveness.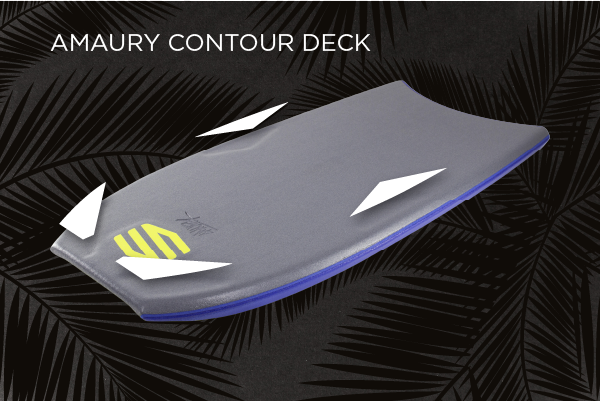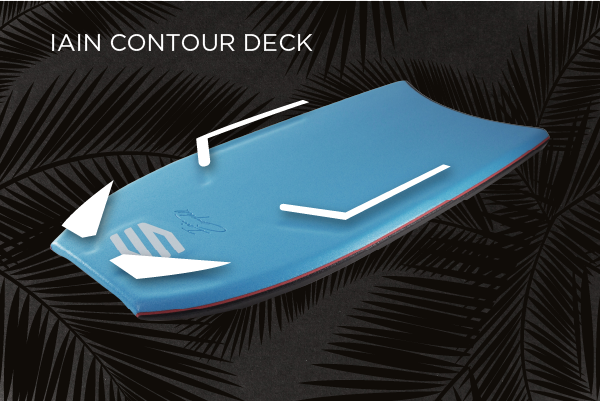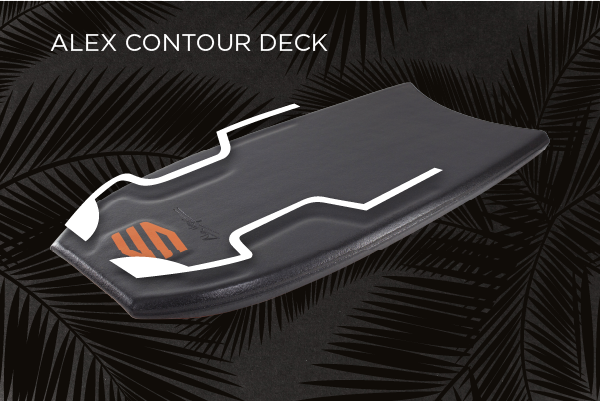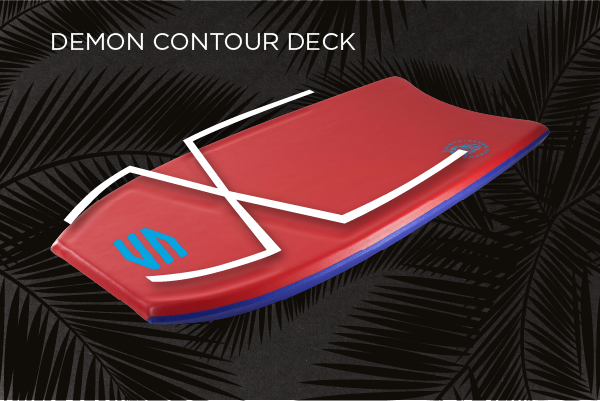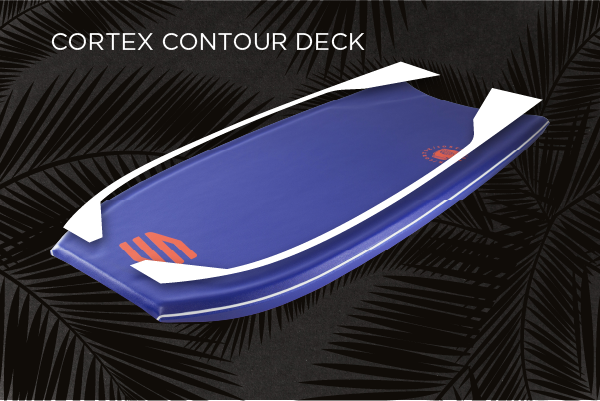 Ergonomic Hollowed Grip and Gutters. 
Exist in various shapes and designs.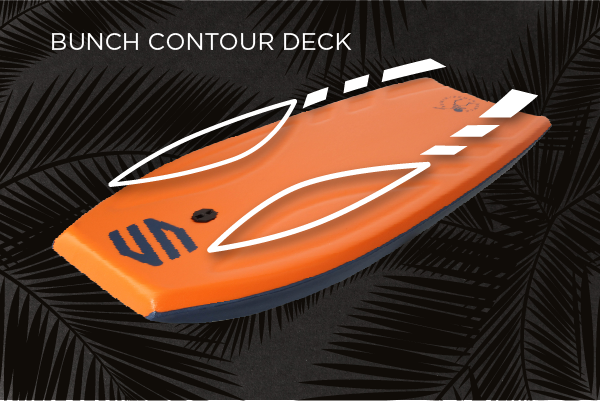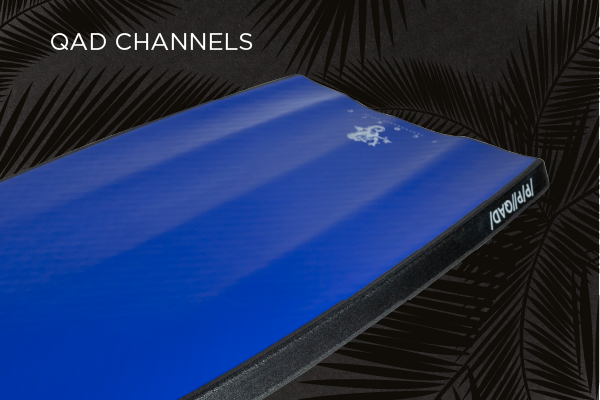 QAD CHANNELS
The ultimate channel feature, combining NXT channels with a central «V» profile, to create an exclusive hull that stick your board to the barrel.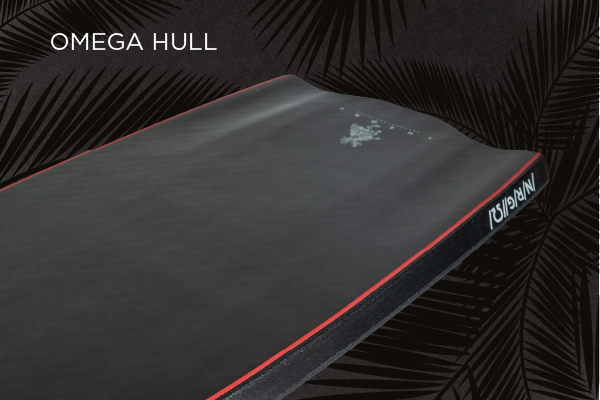 OMEGA HULL
A deeply grooved central gutter, for added grip in the curl.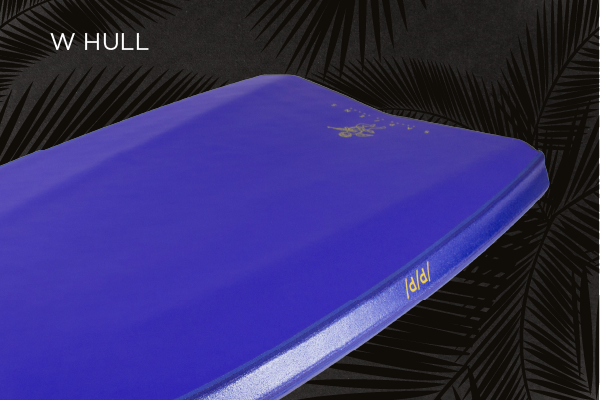 W-HULL
A W shaped Convex Hull, designed for better Stand-Up board control.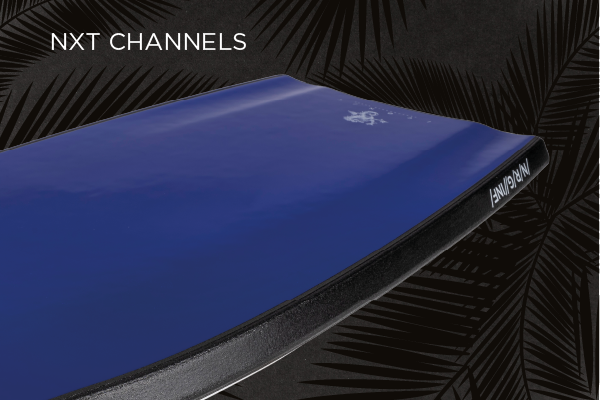 NXT CHANNELS
Parallel designed channels, closer to the rail, and deeply grooved : the ultimate channels.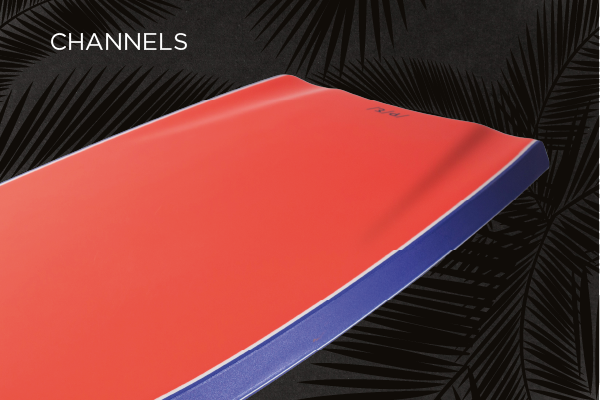 CHANNELS
Increased Speed and Better Rail Control.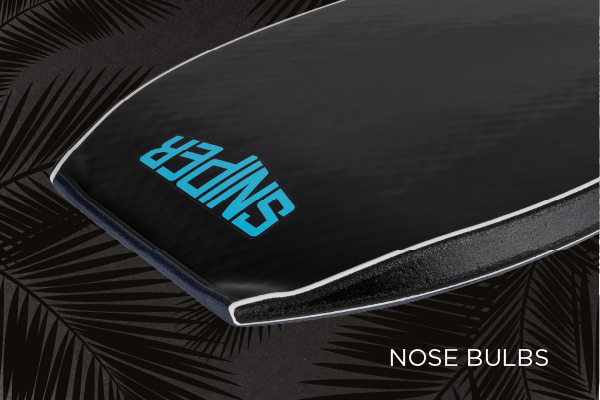 NOSE BULBS
Ergonomic Finger Tips Grip.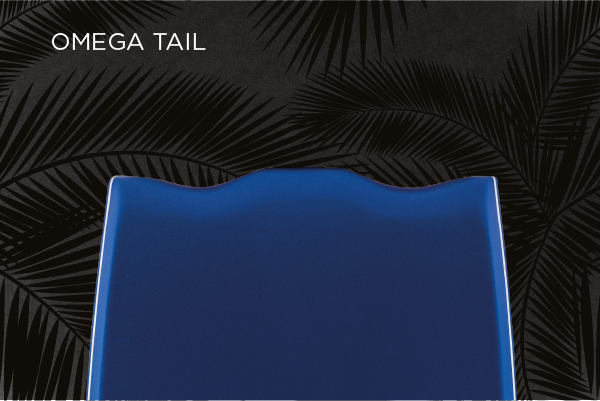 OMEGA TAIL
A clipped version of the bat tail with a protruding central  bump, designed to add buoyancy to your board and increase speed.
W TAIL
A bevelled Vee Tail, designed for stand-up practice. The W tail creates extra grip in the curl, and gives the board better projection in the bottom of the wave.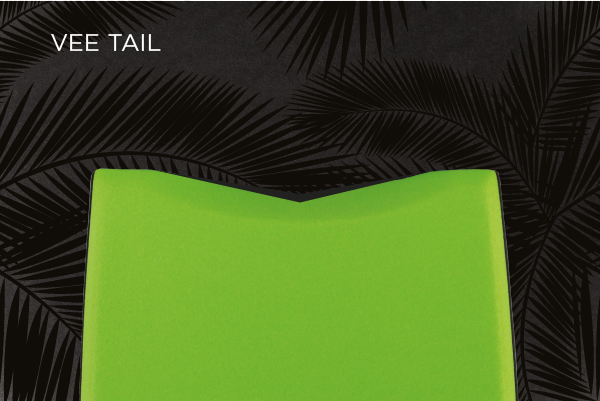 VEE TAIL
A clipped Vee tail, designed for drop-knee practice. The central vee creates a notch to place the swimfin and improve board control.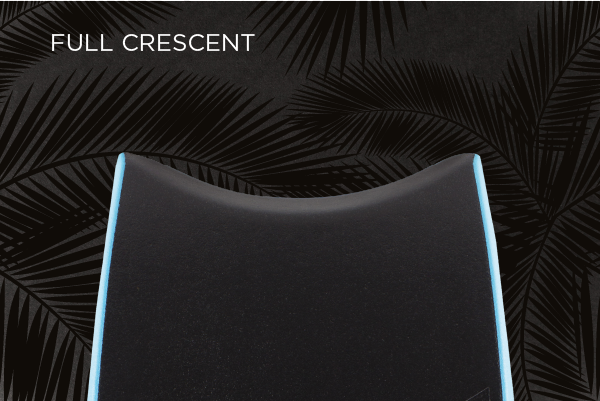 FULL CRESCENT
A wider version of the classic crescent, with a corner to corner curb that creates sharper slants at the tail of the board to increase grip during bottom turns.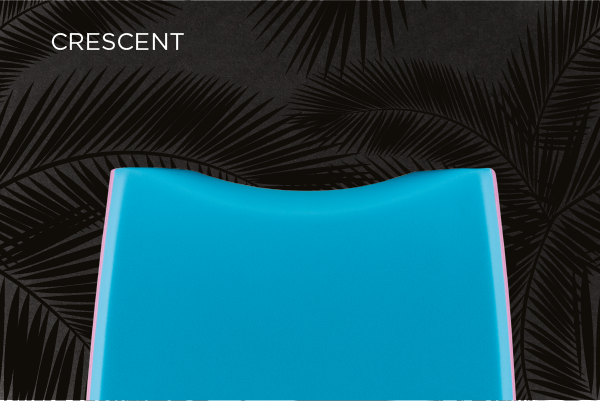 CRESCENT
A standard in the bodyboards industry. The crescent tail increases the rider's control and attraction to the waves. Definitely the most comfortable tail shape.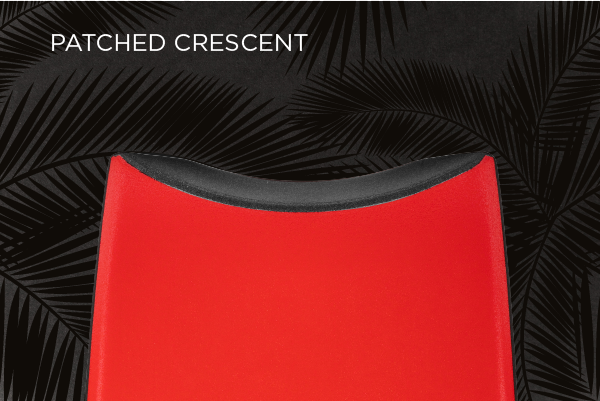 PATCHED CRESCENT
A classic crescent tail with a patched tail yoke to stiffen the bodyboards tail. Also creates a sharper angle at the junction of the deck and the tail.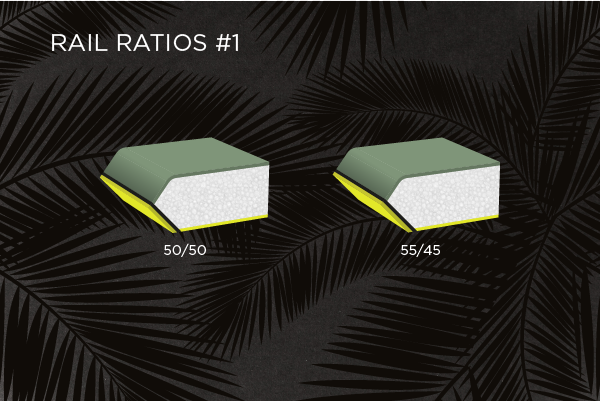 50/50 - THE PERFORMER
80% grip - 20% maneuverability
55/45 - THE ALLROUNDER
65% grip - 35% maneuverability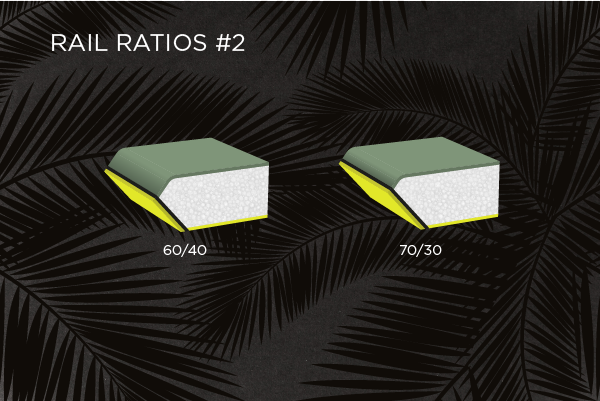 60/40 - THE FORGIVER
50% grip - 50% manoeuvrability
70/30 - THE LOAFER
35% grip - 65% manoeuvrability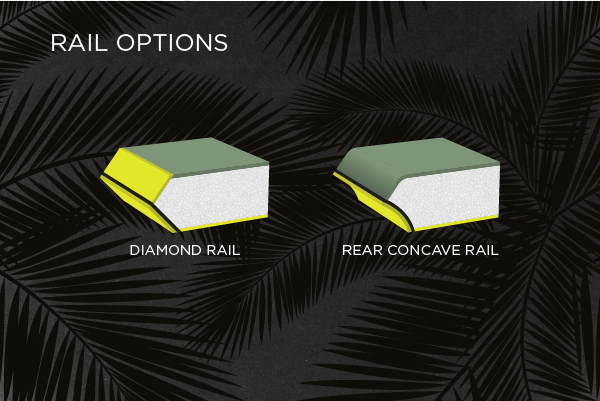 DIAMOND
The upper rail is patched to offer extra lenght stiffness
REAR CONCAVE
The rear rail part is chanelled to offer extra drive.