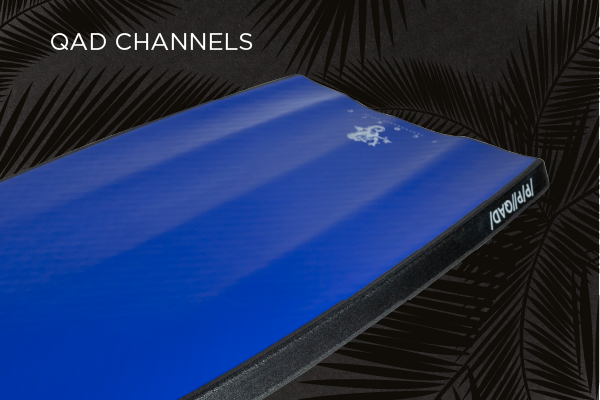 QAD CHANNELS
The ultimate channel feature, combining NXT channels with a central «V» profile, to create an exclusive hull that stick your board to the barrel.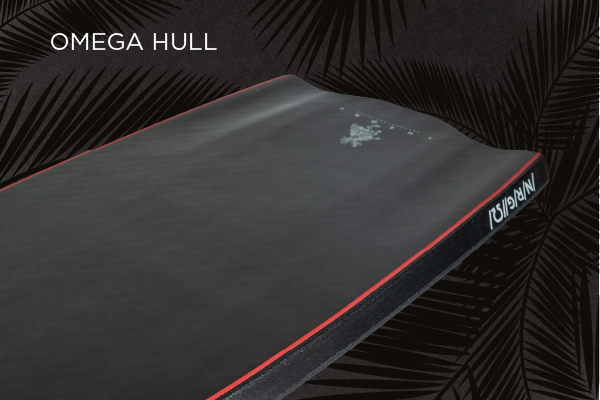 OMEGA HULL
A deeply grooved central gutter, for added grip in the curl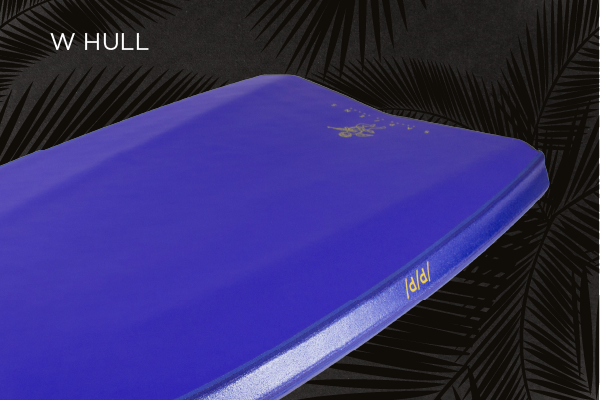 W-HULL
A W shaped Convex Hull, designed for better Stand-Up board control.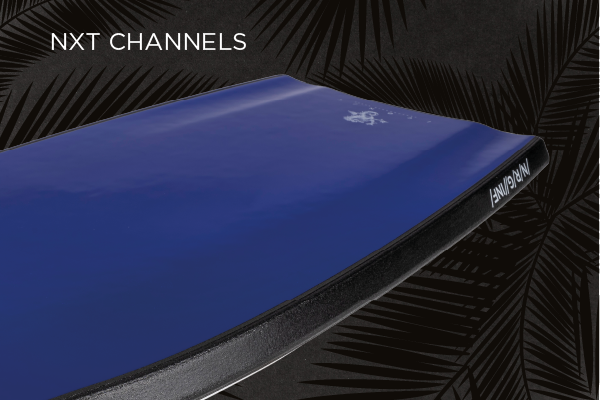 NXT CHANNELS
Parallel designed channels, closer to the rail, and deeply grooved : the ultimate channels.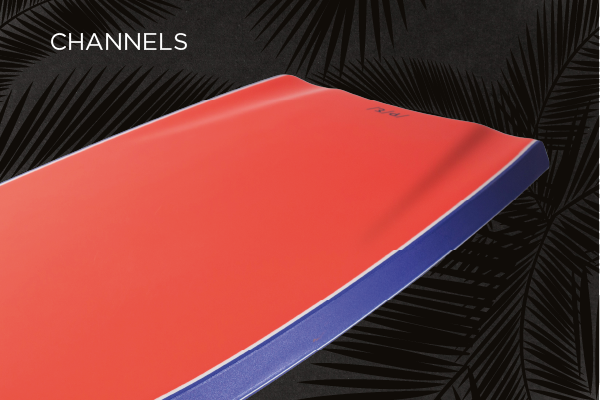 CHANNELS
Increased Speed and Better Rail Control.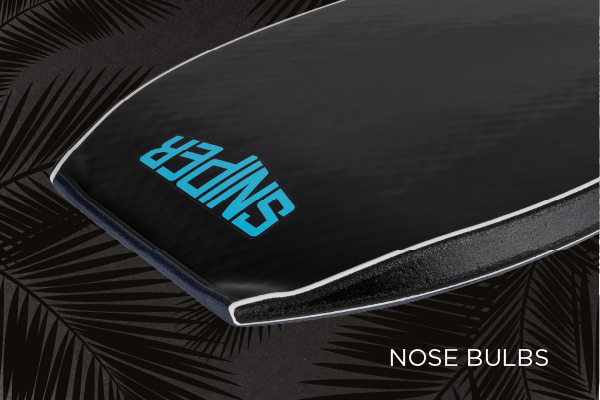 NOSE BULBS
Ergonomic Finger Tips Grip.