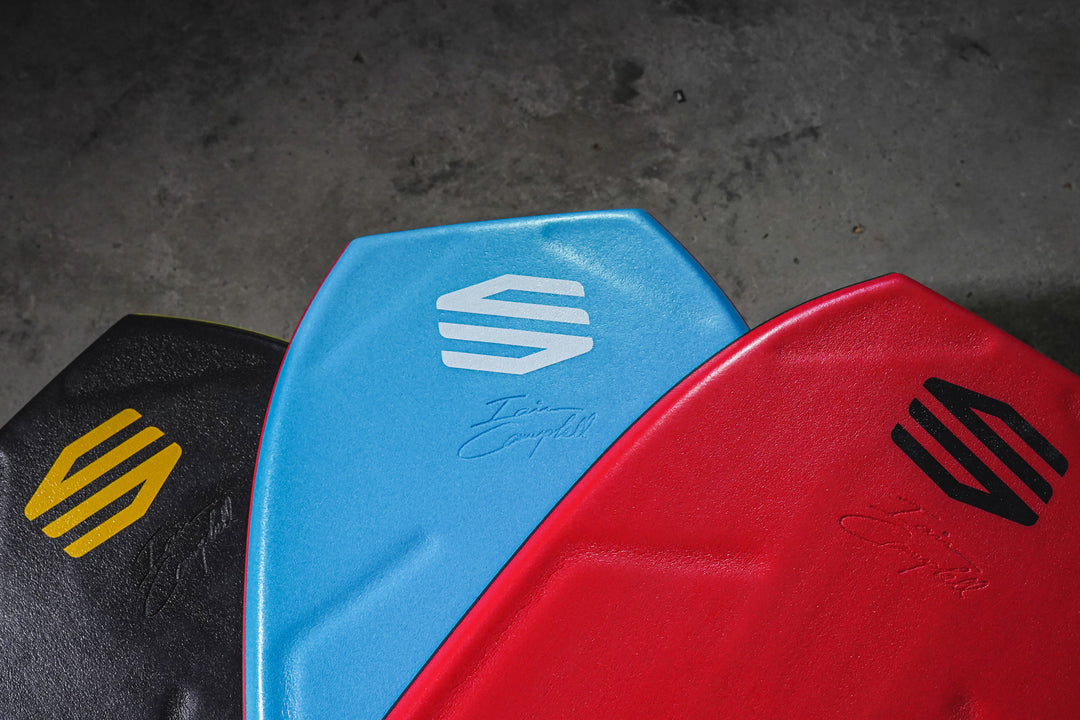 Posted on
---
Sniper Bodyboards offers a wide choice of bodyboards from different ranges. It's not always easy to make a choice.
Follow our expert Ione's advice in this tutorial. She'll explain how to choose the right Sniper bodyboard for your level, practice and body shape.
The most important thing to take in consideration is your level of bodyboarding. It is essential to know your level to choose the best board for you. You will get a better practice and margin of progression. That is why, we will integrate the level of practice in the presentation of the different ranges.
This range of bodyboards is made for beginners and intermediate riders. It allows you to surf nice and small waves for occasional and regular practice, so this range will be perfect for all members of the family. Thanks to the shape and the materials used, this range offers maneuverability and room for improvement.
With its colorful and/or printed designs, the "Improve Series" will satisfy the whole family and provide immediately good feelings in the water to everyone.
It is not always necessary to have a technological board to have fun in the water. However, if you start surfing on a regular basis, finding an affordable, efficient and durable board is important. The Elite Series range will be perfect for you! Elite bodyboards will be great for bigger waves and will fit perfectly to intermediate and experienced riders. This range is all about performance and durability at an affordable price.
This range of boards is designed in collaboration with world bodyboard champions from our Sniper Team. These bodyboard experts know exactly what the right board is.
After two world champion titles and nearly 10 years at the top world level, it is Amaury Lavernhe who started by presenting his personalised and high-performance boards. His range is the most complete and versatile that exists on the global bodyboard market. Available in XPE, NRG, and PE, they adapt to all types of water temperature and conditions.
You will find also the pro models of Iain Campbell, world champion in 2017 and vice-world champion in 2019 as well as those of Alex Uranga, professional bodyboarder, and European champion many times!
These bodyboards are designed to meet the most precise needs of experienced and professional bodyboarders in order to ride the most technical waves.
For more information, you can go to the "technology" section of our website about the composition of the board and make your choice of bodyboards.
You can also go to the article "How to choose your bodyboard size ?" to make the right size choice.
You can't stop progress
Sniper Bodyboards Team
Quick links
Contact us
8 place André Emlinger, Le Forum – 64100 Bayonne, France
About us
Founded in the year 2000, SNIPER is a bodyboard brand focused on quality and performance to serve both the amateur and professional rider.