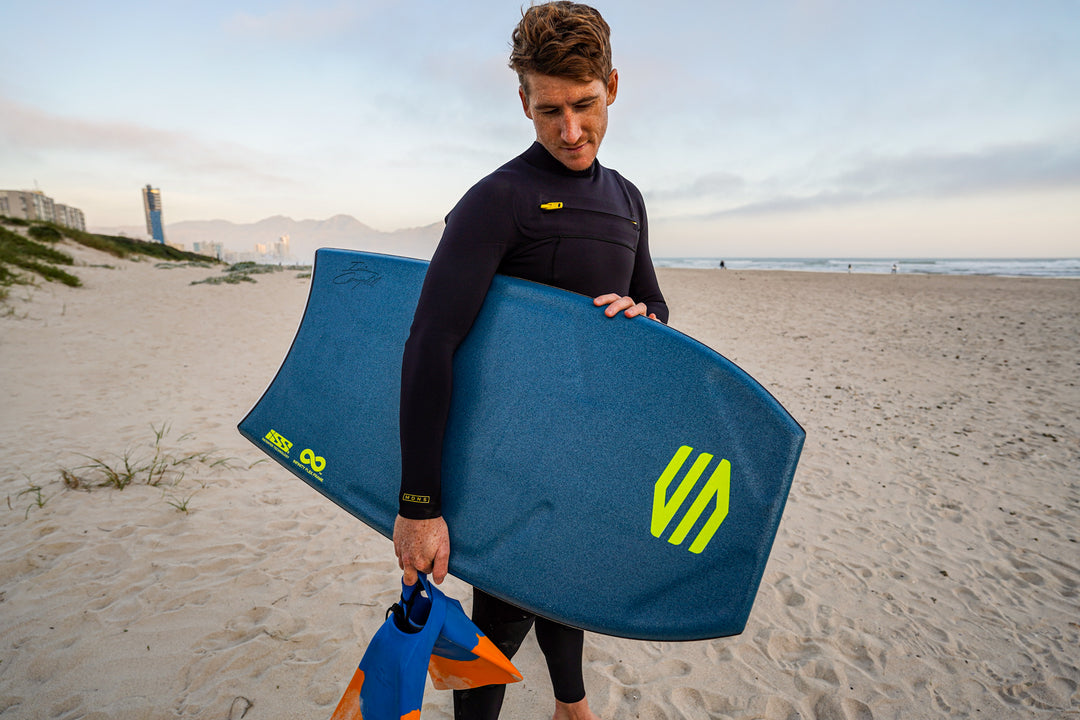 Posted on
---
Know your bodyboard size
Bodyboarding requires specific equipment for its riders. It's very important to be well equipped for your session. One of the main characteristics in the choice of a bodyboard is the size. It's a key element on which you have to pay specific attention as the size of your bodyboard will directly impact your ride on the wave.
Usually, the size of a bodyboard is defined by your size. For the most suitable bodyboard, it is necessary to take into account your height and weight. In addition to your measurements, your level in bodyboarding must also be included in your choice. Indeed, eveything depends on the use of the board.
For an expert rider who knows how to anticipate wave movement, choose a smaller board that fits perfectly with its bodyboarding style. In search of performance and speed, this type of board will anwser your need for maneuverability. On the contrary, for a beginner who will need more lift, you will have to choose a larger bodyboard. Despite lesser maneuverability, this size of bodyboard has the advantage of guaranteeing an ideal buoyancy to jump into the water and take waves easily.
The size of a bodyboard is given in inches, one inch is equal to 2.54 cm. To find your ideal board, you need to choose a bodyboard that, at about one inch, reaches the height of your navel.
To confirm your choice among the multitude of bodyboards on the market, we have defined a size chart to help you find the bodyboard that best suits your profile. These recommendations indicate the right size bodyboard for your needs based on the parameters listed above. However, don't forget that the feel of a bodyboard is unique to everyone.
SIZE CHART 
Your choice in bodyboard is likely to evolve according to your progress and development. Therefore, you will have to adapt your bodyboard in the future, including the size of your bodyboard.
If you need more information, contact us by mail at the following address: contact@sniperbodyboards.com. Our team of bodyboard experts will be more than happy to answer your questions about your bodyboard size. If you like this article, don't hesitate to follow us on social media for more actions, more fun and more bodyboard sessions!
You Can't Stop Progress
Sniper Bodyboards Team
Quick links
Contact us
8 place André Emlinger, Le Forum – 64100 Bayonne, France
About us
Founded in the year 2000, SNIPER is a bodyboard brand focused on quality and performance to serve both the amateur and professional rider.